Why NAVTY P1
With the NAVTY P1 you drive safer and know your vehicle better with the automatic performance measurement as well as hazard warnings and other safety features!
Enjoy the roads safer and with even more pleasure.
Intuitive ease of use & compact size and uncompromising reliability were the top priorities in the development of our NAVTY P1.
Timeless design & size to cover as little area as possible while providing the best performance from the built-in antennas.
NAVTY is a German company with 20 years of experience.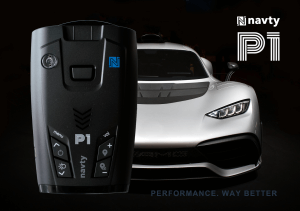 Performance Tracking
/// 0-100 km/h – 2.9s –
precise acceleration 0-60 / 120 / 180 mph &
0-100 / 200 / 300 km/h speed measurement using GPS technology.
Anytime, anywhere and fully automatic.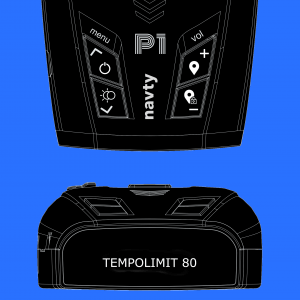 Security & Fines Prevention
/// Safety features with our free NAVTY P1R firmware*
Increased road safety and up to 90% less fines through speed-related warnings throughout Europe:
Warning of personal danger points
Hazardous areas with speed limit
Section Control
Dangerous crossings
Hazardous areas with monitoring
Real-time 360° high performance radar warning individually selectable:
K band (3 segments), KA band (10 segments), X band
3D Multaradar MRCD; MRCT; GATSO RT3, GATSO RT4
Real-time 360° laser control detection (visual contact required)
additional intelligent warning when exceeding the speed limit at dangerous points
Beginner setting with presets & professional modes with additional display
Advanced alarm settings, such as exact strength or band with frequency display
Market leading filtering against false alarms in critical K-band like blind spot radar or traffic flow measurements
Simple updates via USB stick
*Please note: P1R functions are not allowed in all countries such as Germany and Switzerland and only the performance tracking firmware is allowed here, therefore the P1R firmware can be activated & deleted separately (free of charge) by the user for legal use.
Updates & Support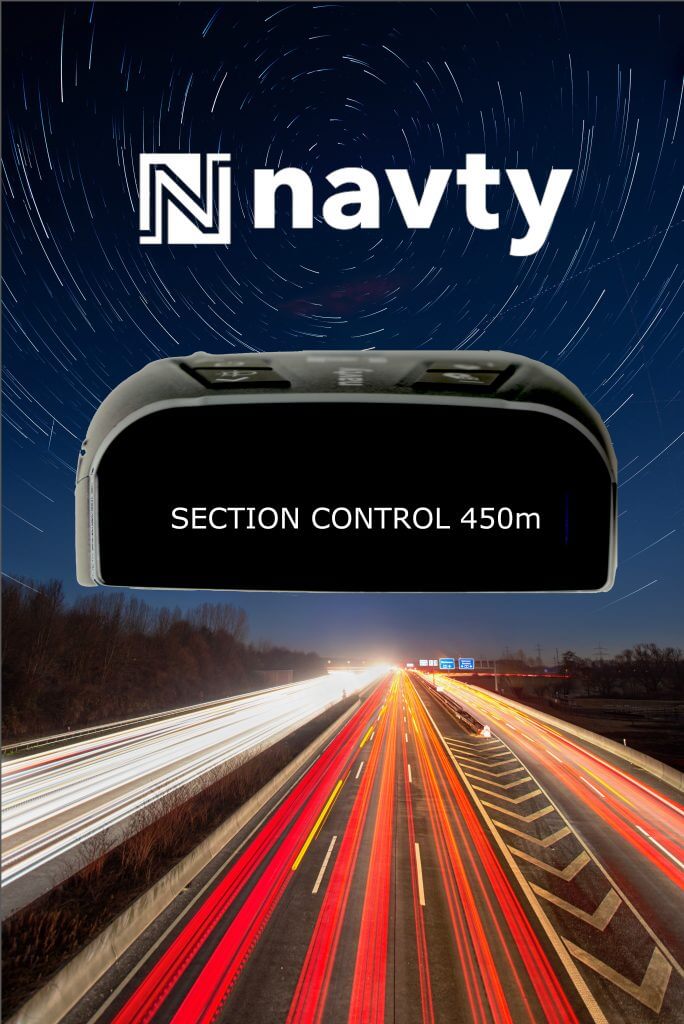 // very easy and lifetime included 
Operating system independent updates – compatible to WIN/MacOS/Linux – via USB stick. And if you need help, we can help you with the right settings data immediately! The P1 settings and individually created danger zones are also read out via USB stick and can be sent to us as a data set for analysis and help.
Europe POI Database from Germany – We use POI data for the whole of Europe in cooperation with a leading German provider and can also quickly and flexibly add customer needs..