Description
NAVTY P1 – improves safety, freedom and enjoyment of driving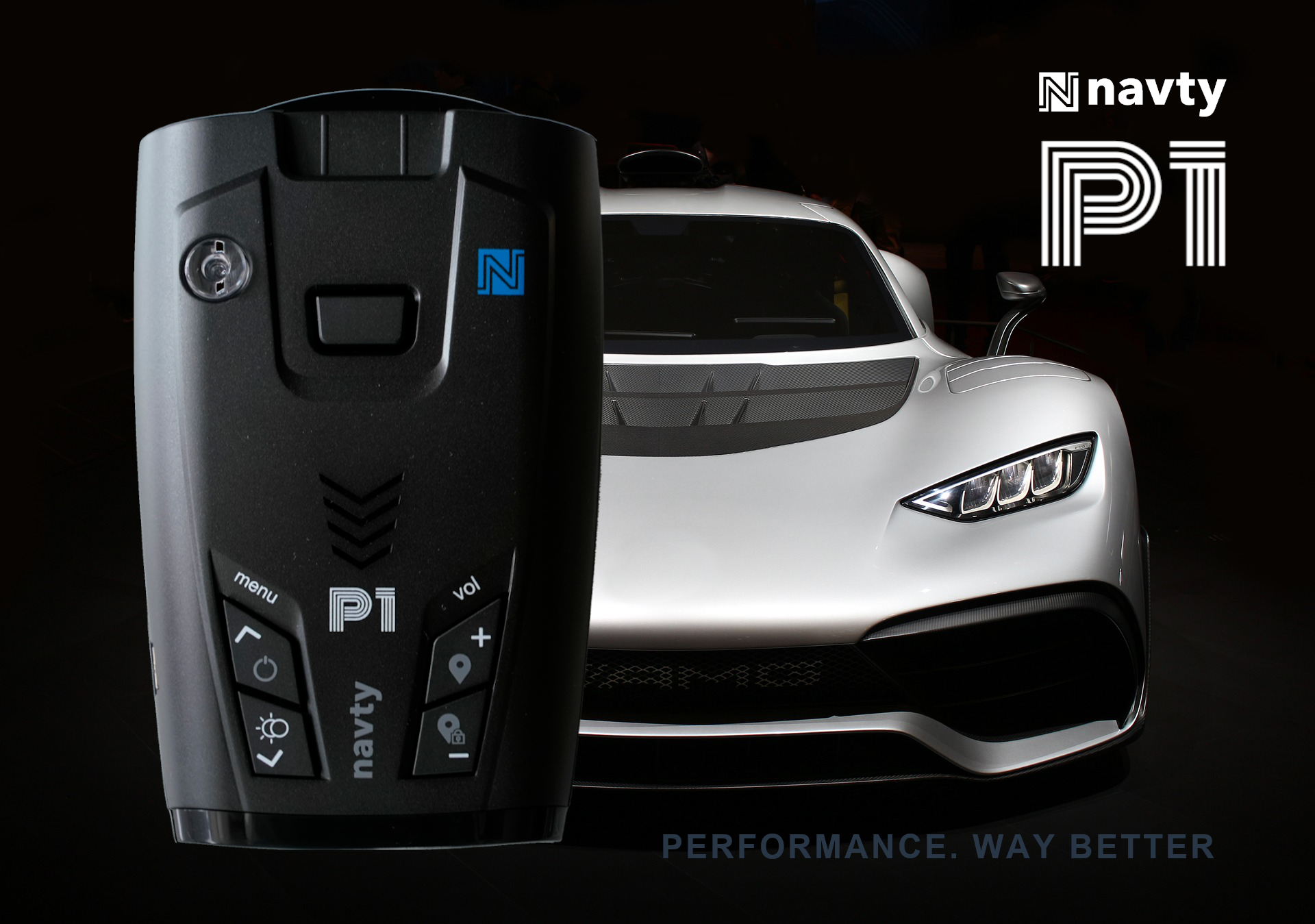 //// 0-100 km/h – 2.9s
Performance measurement receive the exact speed and mileage reading via GPS. Acceleration is measured (0-100 / 0-200 / 0-300 km/h) at all times, completely automatic. The actual measurements allow you to compare your vehicle data with the factory data or other vehicles.
Protection. Less risk of accidents. Driving licence and fine prevention.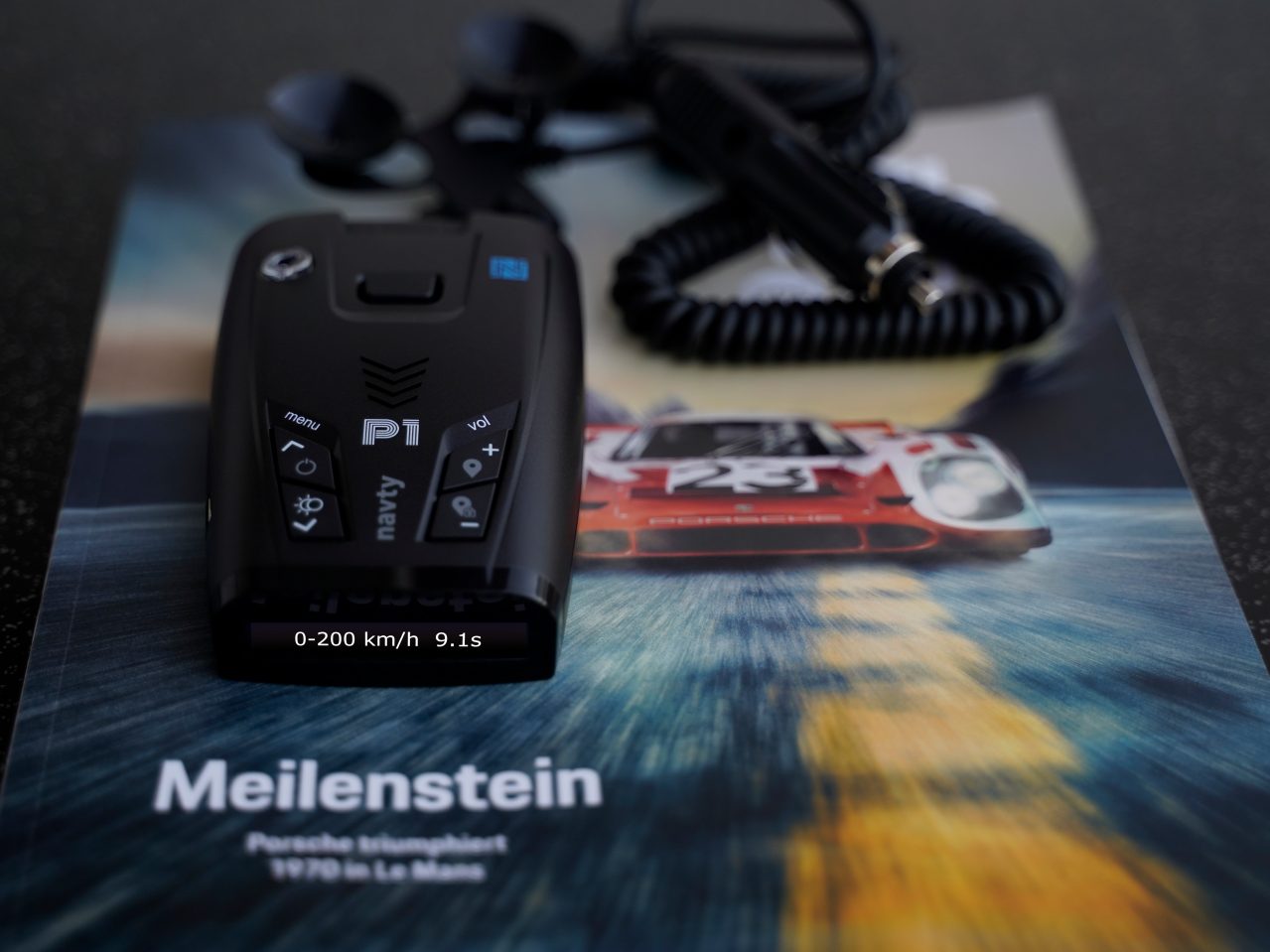 Safety for you & your driver license
Dangerous areas and real time traffic monitoring – with our free available P1R firmware you can activate other warnings such as dangerous areas, POI speed camera alerts, 3D Multaradar technology and laser detection.
POI warning and traffic monitoring – our database notifies you of dangerous areas and traffic monitoring points such as permanent speed traps / cameras at traffic lights / section control worldwide. Add and manage your custom dangerous areas for individual safety.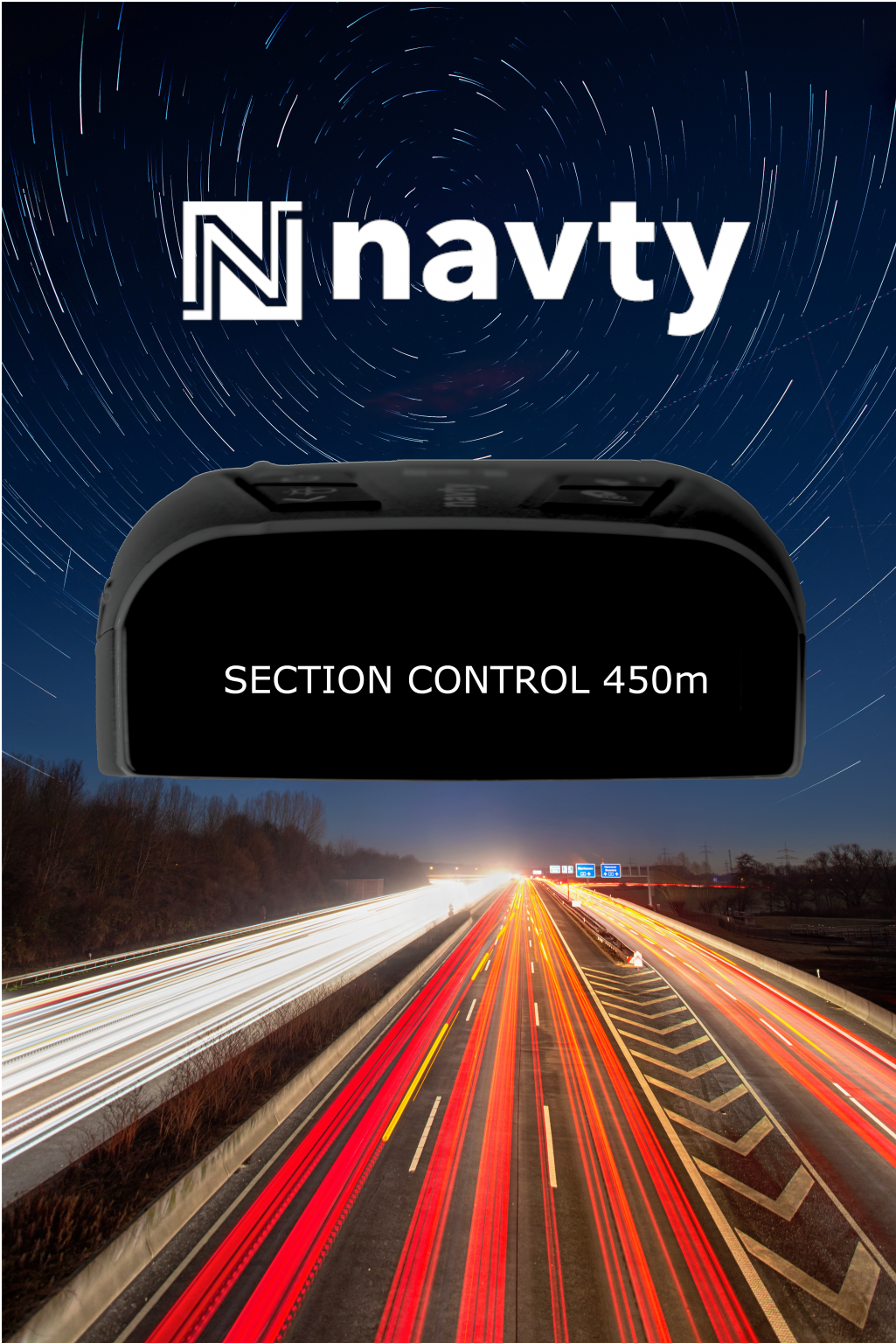 High Performance detection.
Our free available P1R firmware activates high performance radar and laser warning system of the NAVTY P1. Thanks to the largest radar antenna in its class, even low power output Multaradar measurement systems provide you with timely and reliable warning. Compared to other reference devices, the NAVTY P1 has early alert times up to 10 times above the current Multaradar standard!
The latest 3D MultaRadar and 360° laser sensors provide reliable alerts for speed cameras. (segmented K Band, segmented KA Band, X Band, Multaradar CD, Multaradar CT, Gatso RT3, Gatso RT4, Laser).
Beginner Mode – You do not know how to use a radar detector? With our recommended settings you can run your P1 within seconds after you copy your P1R firmware via USB Stick.
PRO Features – for experts and enthusiasts the P1 offers also exact band frequency measurement but also a multiple radar alert simultaneously as well as segmentation of radar bands for optimized performance.
Best in class radar range & deep filtering technology on board. The NAVTY P1 has one of the best filters to minimize false alerts. This means that you can avoid false alerts for example from blind spot mirror radar or other devices which use similar frequencies as a real radar.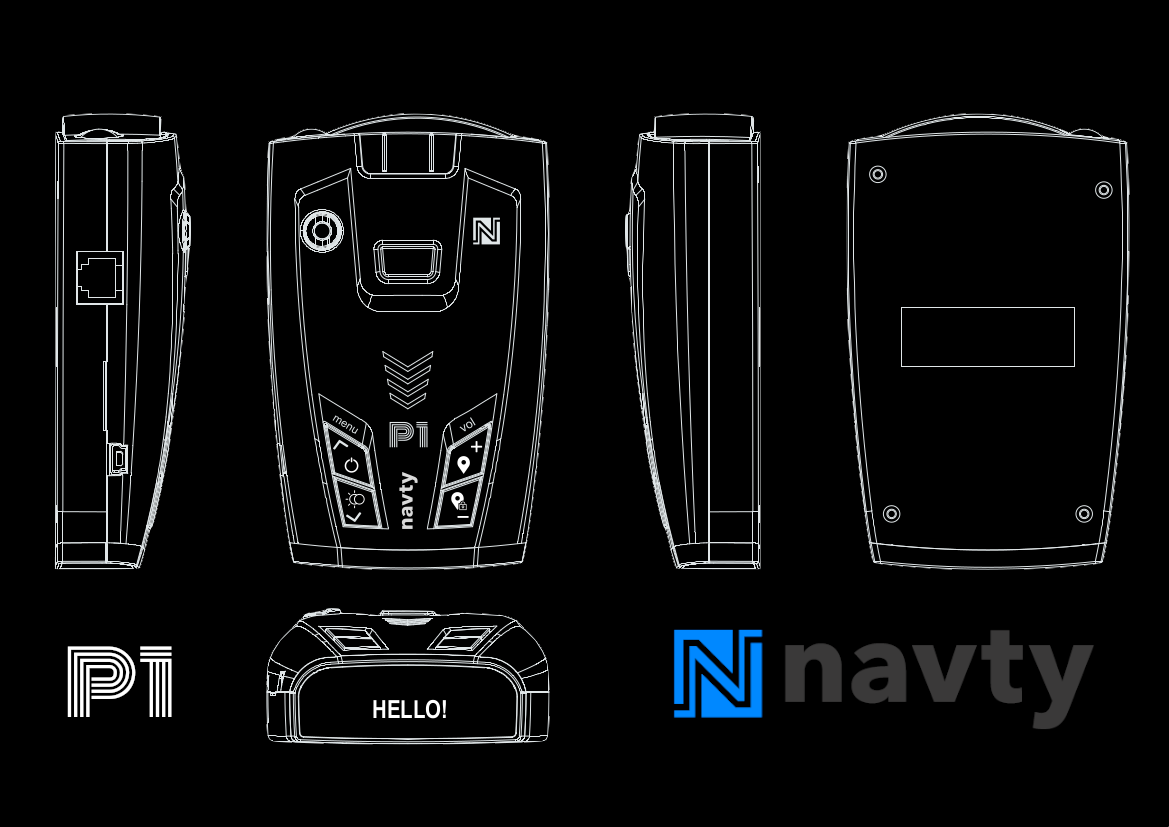 RDD Stealth.
Legal and RDD safe. Everywhere. – some countries prohibit traffic monitoring alerts. To ensure you can use your NAVTY to measure performance throughout Europe without worrying, you can easily delete the separate P1R firmware at any time. RDD (Radar detector detectors) Safety included.
Design & control
Stealth black design of the NAVTY is made for use in every car without distraction.
Intuitive operation and voice messages – menu settings and control of the P1 are available in English, German, French, Spanish or Italian. By the way P1 is the most intuitive device: with only 4 big control buttons and voice warnings still easy to use without leaving your eyes from driving.
Future-proof
Lifetime Updates included – The NAVTY can be updated in just a few seconds. Database and firmware can easily be updated via USB stick with any Windows, MacOS and Linux system. With the NAVTY Premium version you receive free full access to all database and firmware updates and our premium support for life.
NAVTY guarantee
NAVTY satisfaction guarantee – we guarantee you will love your P1! We therefore offer every P1 customer an extended cancellation period of 30 days.
4 year NAVTY premium warranty – we believe in our products. Even and years of intensive use we guarantee the full performance of your NAVTY P1 Premium. Your purchase includes a 4 year warranty on your device. Our support is here to help with problems or defects.